a note About customer feedback
At Pan American, we recognize that we're not (yet) a household name. Consequently, we know there's nothing more important that making sure every customer is treated exceptionally well.
The below customer comments are a combination of official reviews from social media, online reviews, and messages from customers. We will always post both good and bad reviews. Incidentally, there are no bad reviews because we take care of our customers.
Happy reading.
16" Vintage Leather Samsonite
Incredible suitcase drum!!! Lots of thought went into making this thing just right for a variety of performers. I couldn't be happier playing it. Communication with Bill @ Pan American Drum Company is second to none. He's the kind of guy you are happy to do business with. So happy that I've since bought a second drum (Maverick). Now that's a really cool setup too. Highly recommend these and especially the Pan American Drum Company, you will not find better out there. Thanks Bill!
Mike C. - BC, Canada, September 18, 2019
10" Electric Robert Johnson
Very cool drum! The quality is nice, and it has a cool unique sound. I'm pretty impressed with the overall tone and volume out of such a small case. The customer service was great as well! Thanks for the drum!
John G. - California, June 11, 2019
16" Bass American Tourister
12/10 would recommend! Bill was amazing, answering all of my questions and e-mails immediately, and further hunting down the perfect suitcase for me. The sound of the drum is phenomenal, and it is undeniably perfectly put together. It arrived in a timely manner and in mint condition. I could not be happier with the product and the customer service I received. I am absolutely obsessed with my new drum.
Ashling B. - Canada - May 10, 2019
16" Electric Samsonite - Burgundy
GREAT PRODUCT AND GREAT SELLER !
QUICK TO ANSWER, GREAT COMMUNICATION, DRUM RECEIVED A WEEK AFTER BUYING (INTERNATIONAL SHIPPING). DON'T HESITATE !
VINCENT B. - FRANCE, OCTOBER 26, 2018
16'bass royal traveler
GREAT SUITCASE KICK DRUM! VERY EASY TO SET UP, PLAYS GOOD :) DRUM COMPANY GOT IT SHIPPED RIGHT AWAY AND ARRIVED IN A TIMELY MANNER. THANKS SO MUCH!
COLLIN J. - WASHINGTON, OCTOBER 11, 2018
12" Electric American Tourister
GREAT CUSTOMER SERVICE, FRIENDLY, AND PROMPT TO REPLY/SHIP. 10/10 RECOMMEND THIS SELLER.
TRAVIS H. - TEXAS, SEPTEMBER 21, 2018
12" electric samsonite - burgundy
PERFECTO!!
SHAWN M. - FLORIDA, SEPTEMBER 21, 2018
Delsey dual head 12" tom/10' snare
GREAT SELLER A+
JOSEPH V. - TENNESSEE, AUGUST 12, 2018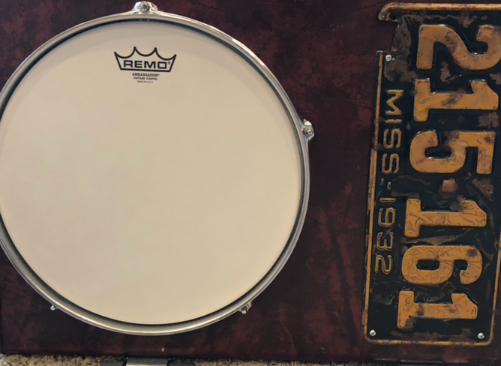 13" electric robert johnson
AW MAN, YOURE THE BEST!! 16 OUTTA 10 STARS!! HAHA ILL GIVE YOU AN UPDATE LATER IN THE WEEK:)
RENE S - TEXAS, JULY 25, 2018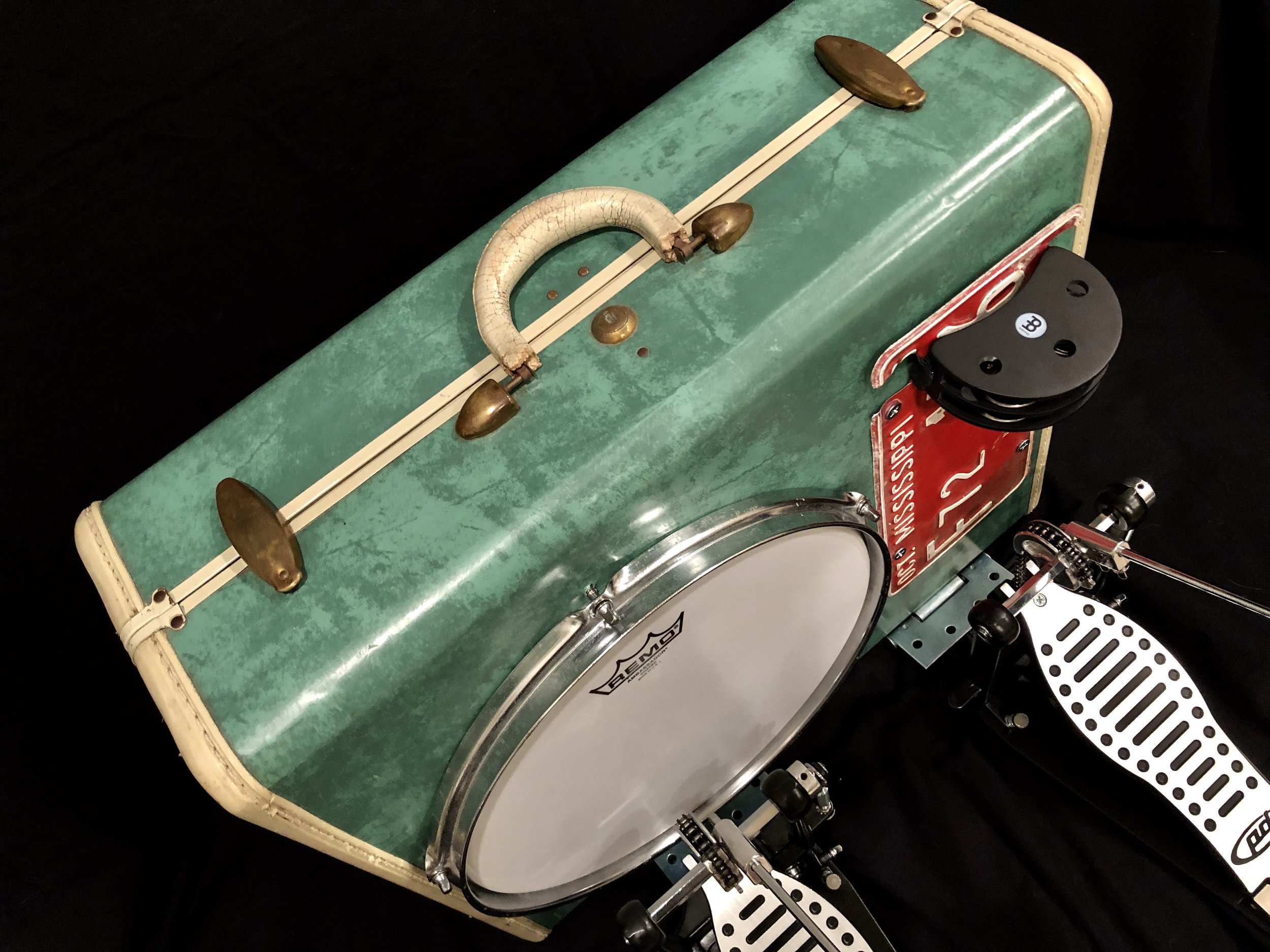 12" electric robert johnson
EVERY THING SHOWED UP QUICKLY AND PACKAGED VERY WELL. CAN'T WAIT TO START ROCKING OUT WITH THIS NEW PIECE OF GEAR!!!
HAROLD B. - NEW YORK, JULY 20, 2018
16" samsonite - burgundy
LOOK, I HAVE TO LET YOU KNOW THAT YOU HAVE BEEN BEYOND HELPFUL WITH EVERYTHING I HAVE ASKED OF YOU.

I WORK IN PRODUCTION AND PURCHASING FOR MILITARY AEROSPACE EQUIPMENT, AND YOUR COMMUNICATION HAS BEEN NOT ONLY ON PAR, BUT HAS EXCEEDED THE COMMUNICATION I HAVE WITH VENDORS AND CUSTOMERS I DEAL WITH DAILY.

I AM SO EXCITED TO LEARN AND PLAY WITH THE PRODUCT YOU ARE SENDING. I WANT YOU TO KNOW I WILL BE SPREADING THE WORD AND TRYING MY BEST TO BE GOOD AT USING THIS "SUITCASE" NOT ONLY BECAUSE I LOVE IT, BUT BECAUSE IF I CAN GAIN SKILL WITH IT. PANAMERICANDRUMS.COMWILL SPILL OUT OF MOUTH LIKE BREATHING. WHAT YOU GUYS ARE DOING IS SO NEAT AND I CAN'T WAIT. THANKS SO MUCH.
SAM W - GEORGIA, JULY 12, 2018
15" Samsonite oyster
WELL PACKED, ARRIVED IN GOOD CONDITION. UNFORTUNATELY, IT ARRIVED TOO LATE FOR ME TO ASSEMBLE FOR THE LOCAL OPEN MIC, BUT I'LL GET IT TOGETHER THIS WEEKEND AND GET SOME VIDEO OF IT. IT'S BIG AND STURDY, THOUGH, USING STANDARD DRUM HARDWARE SO I HAVE NO DOUBT IT'LL SOUND GREAT!
ALAIN H - OREGON, JULY 5, 2018
16" american tourister bass
5 STARS
ROD C. - CALIFORNIA, JUNE 27, 2018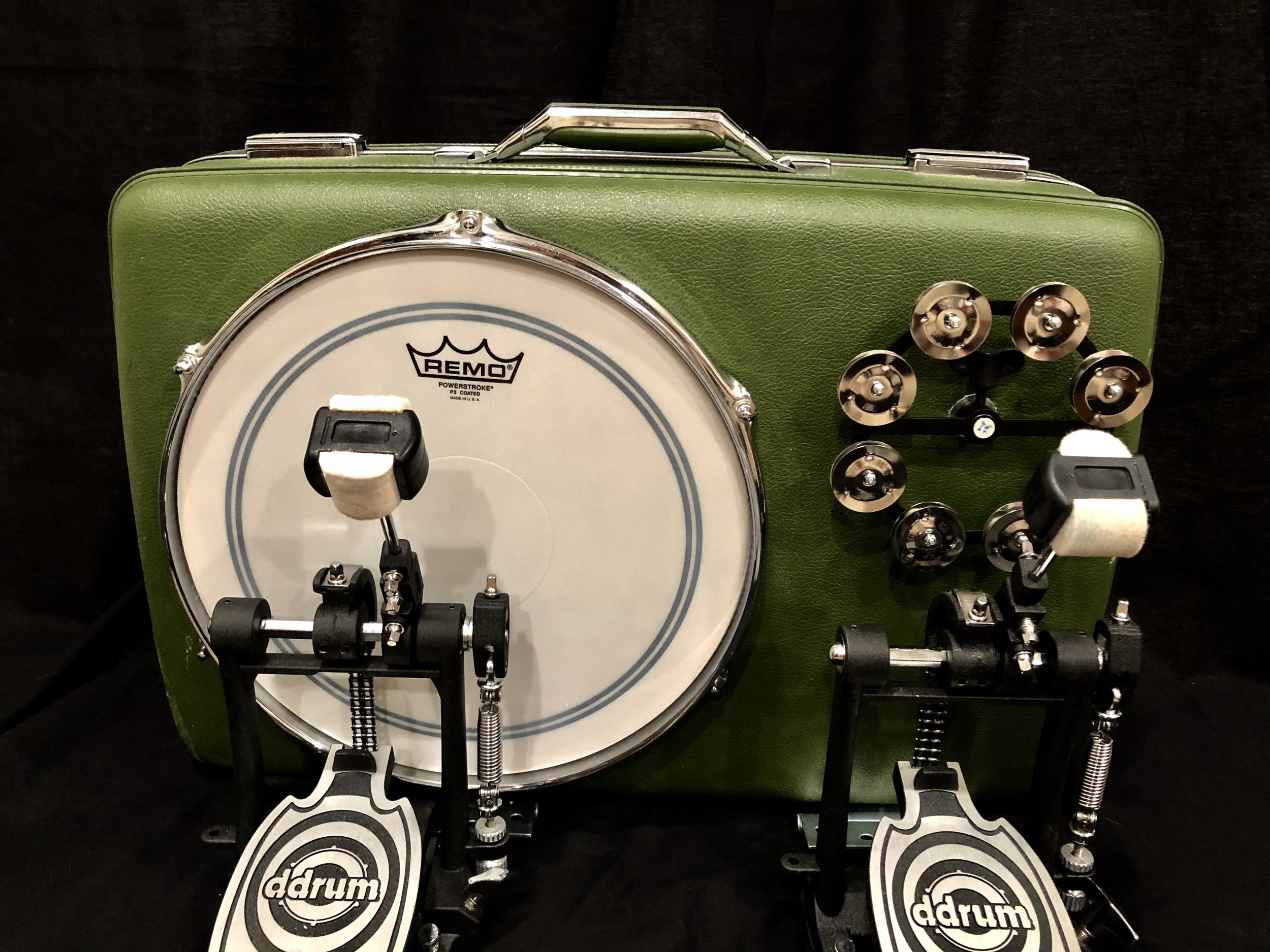 13" american tourister
FANTASTIC COMPANY WITH GREAT CUSTOMER SERVICE AND A QUALITY PRODUCT! CAN'T RECOMMEND THEM ENOUGH!
ROBERT K. - ARKANSAS, MAY 12, 2018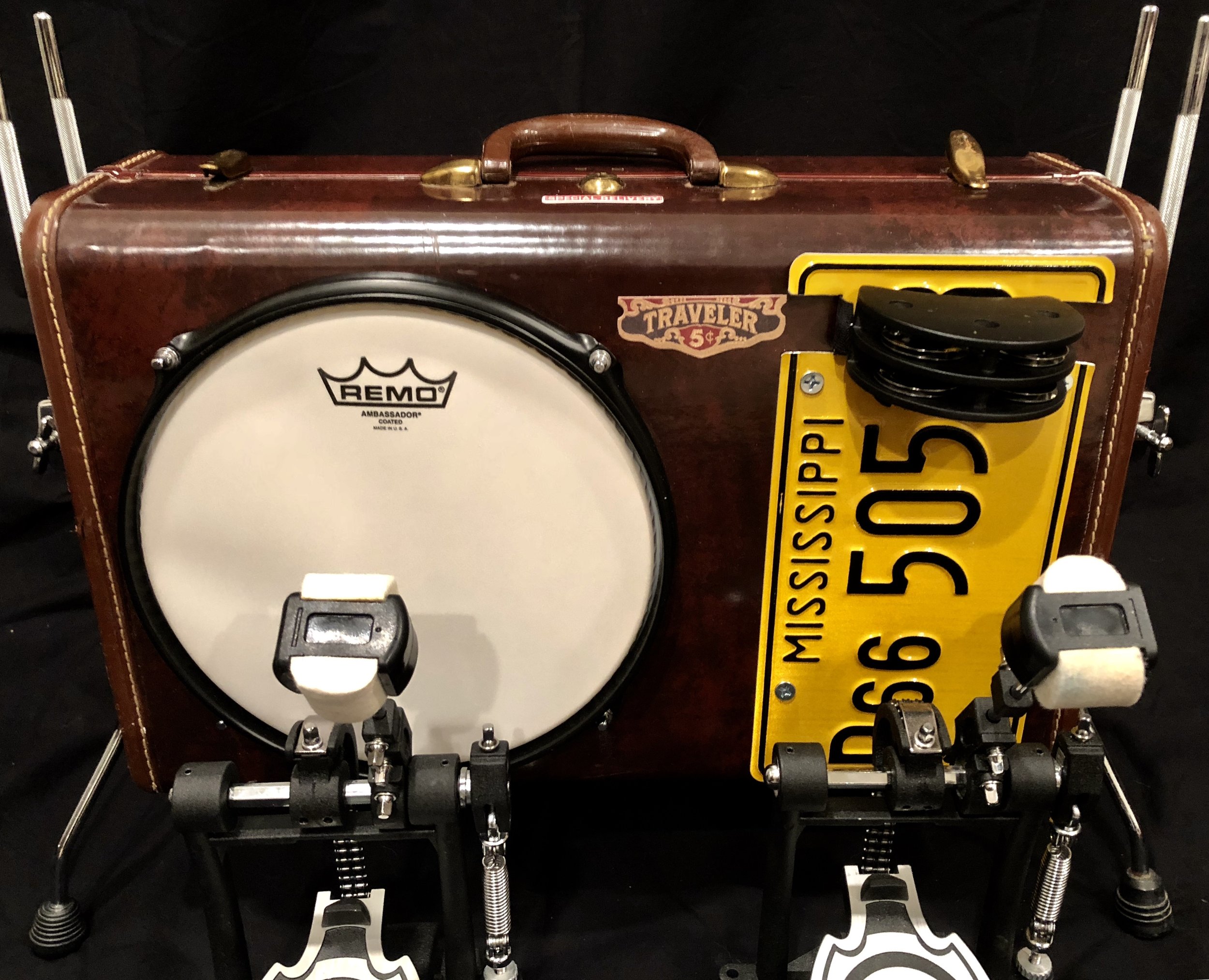 10" robert johnson
GREAT TRANSACTION, AWESOME PRODUCT!
RYAN H. - TEXAS, APRIL 16, 2018
16" american tourister
ROCKIN' DEALS, SHIPPED THE DAY OF :)
BEN N. - MINNESOTA, APRIL 4, 2018
13" vintage leather
AMAZING SUITCASE DRUM. REALLY WELL MADE. FAST SHIPPING. GREAT TRANSACTION. THANKS!
GLENN C. - CALIFORNIA, MARCH 20, 2018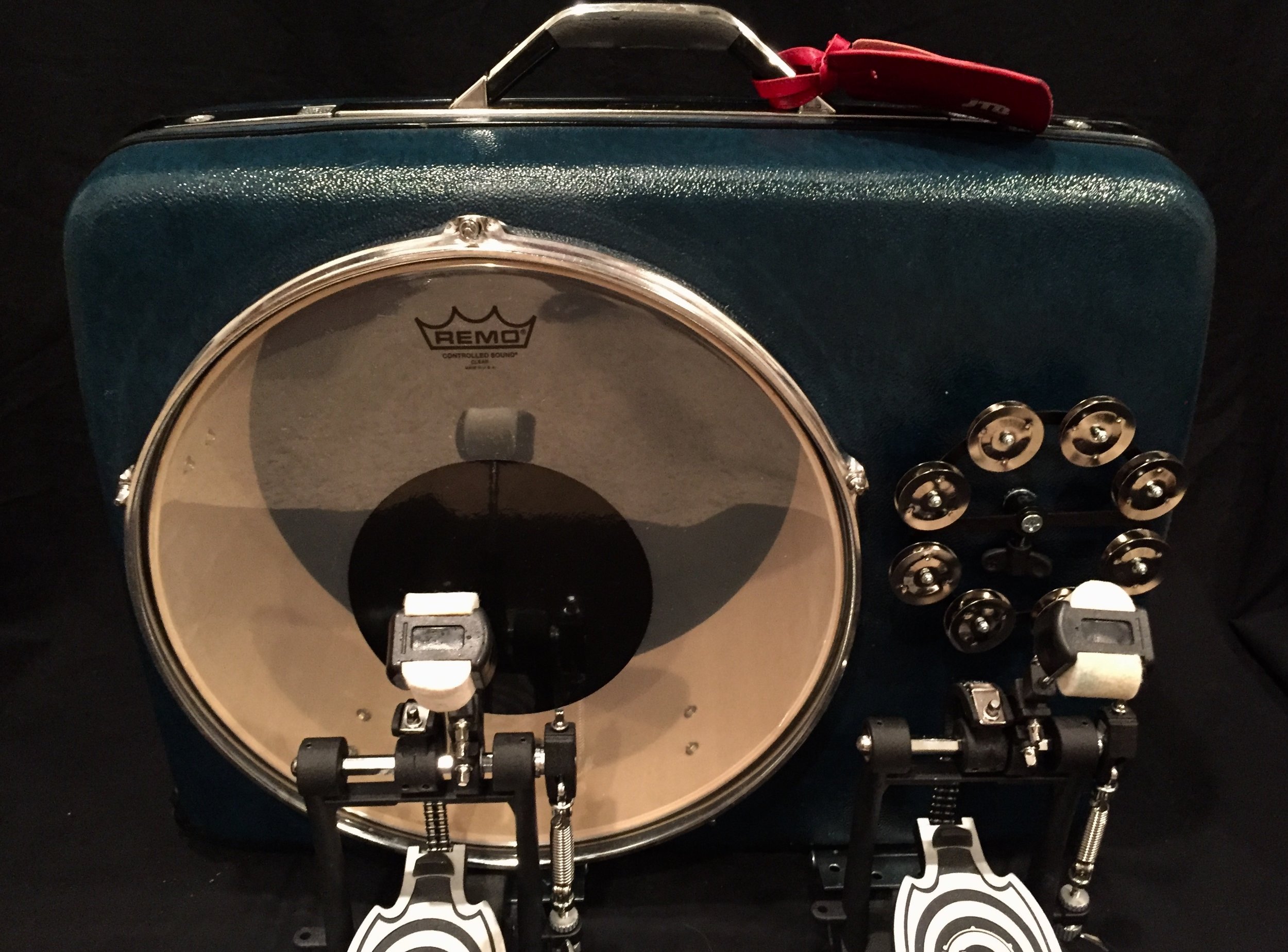 16" samsonite midnight blue
WELL PACKED, AS DESCRIBED, GREAT COMMUNICATION, THANK YOU!
CALEB G. - WASHINGTON, MARCH 13, 2018
13" american tourister
TRANSACTION AND SHIPMENT WAS VERY PROMPT. THE SUITCASE DRUM IS EXACTLY AS PICTURED. SELLER SENT PROMPT MESSAGES REGARDING SHIPPING. COULDN'T BE HAPPIER WITH THIS COMPANY.
BRIAN B. - PENNSYLVANIA, FEBRUARY 13, 2018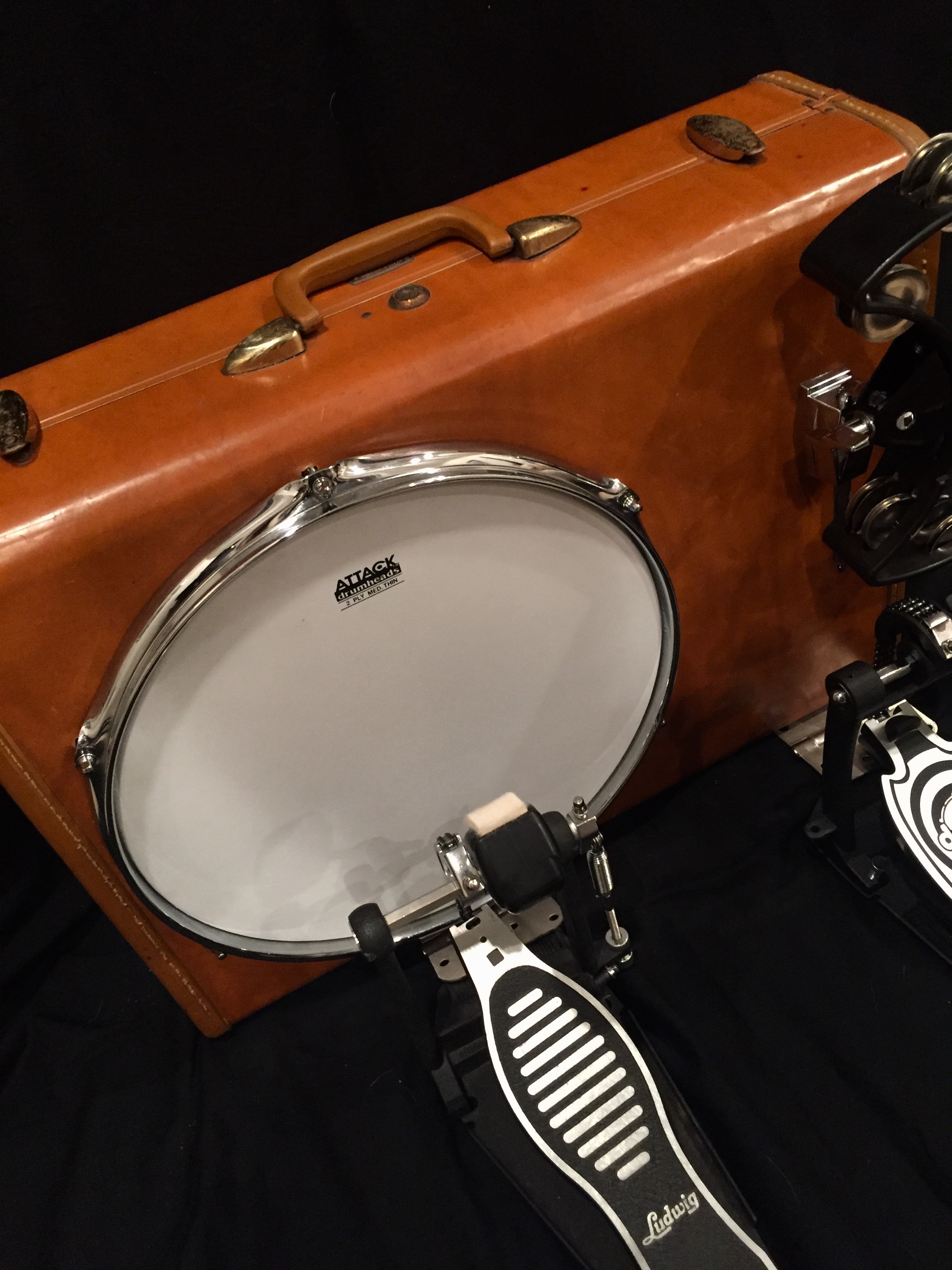 14" vintage leather
VERY COOL CHRISTMAS PRESENT FOR THE HUBS! EXCEPTIONALLY NICE SUITCASE AND BEAUTIFULLY CRAFTED AS A BAD ASS SUITCASE KICKDRUM. SO HAPPY WITH THIS DRUM AND THE BEST CUSTOMER SERVICE!
JAYNA W. - VIRGINIA, JANUARY 22, 2018
16" american tourister
THE DRUMS LOOK AND SOUND GREAT. BILL IS A VERY HELPFUL GUY AND GOES WELL OUT OF HIS WAY TO MAKE SURE EVERYTHING IS PERFECT AND YOU GET EXACTLY WHAT YOU NEED. I WOULD HIGHLY RECOMMEND BUYING FROM PAN AMERICAN DRUM COMPANY.
MICHAEL L. - CALIFORNIA, JANUARY 18, 2018
16" american tourister
I'M OBSESSED WITH MY DRUM! AMAZING SOUND, VERY STURDY, WELL MADE PRODUCT! CAN'T WAIT TO START PLAYING LIVE GIGS WITH THIS AWESOME NEW ADDITION TO MY SOUND!
MAURY Z. - TEXAS, JANUARY 18, 2018
16" american tourister
THESE DRUMS ARE EXCELLENT FOR YOUR ONE MAN BAND GIGS. THEY ARE VERY FUNCTIONAL, PORTABLE AND THEY SOUND GREAT.
BILL PROVIDES TOP NOTCH SERVICE AND WILL MAKE SURE YOU'RE HAPPY WITH YOUR DRUM. I HIGHLY RECOMMEND THESE DRUMS TO ADD A LITTLE EXTRA KICK TO YOUR SET!!
AUSTIN P. - TEXAS, JANUARY 17, 2018
16" american tourister
REALLY GREAT SUITCASE DRUM, REALLY GREAT HELP SETTING IT UP, THANKS SO MUCH!
ROBERT S. - TENNESSEE, JANUARY 13, 2018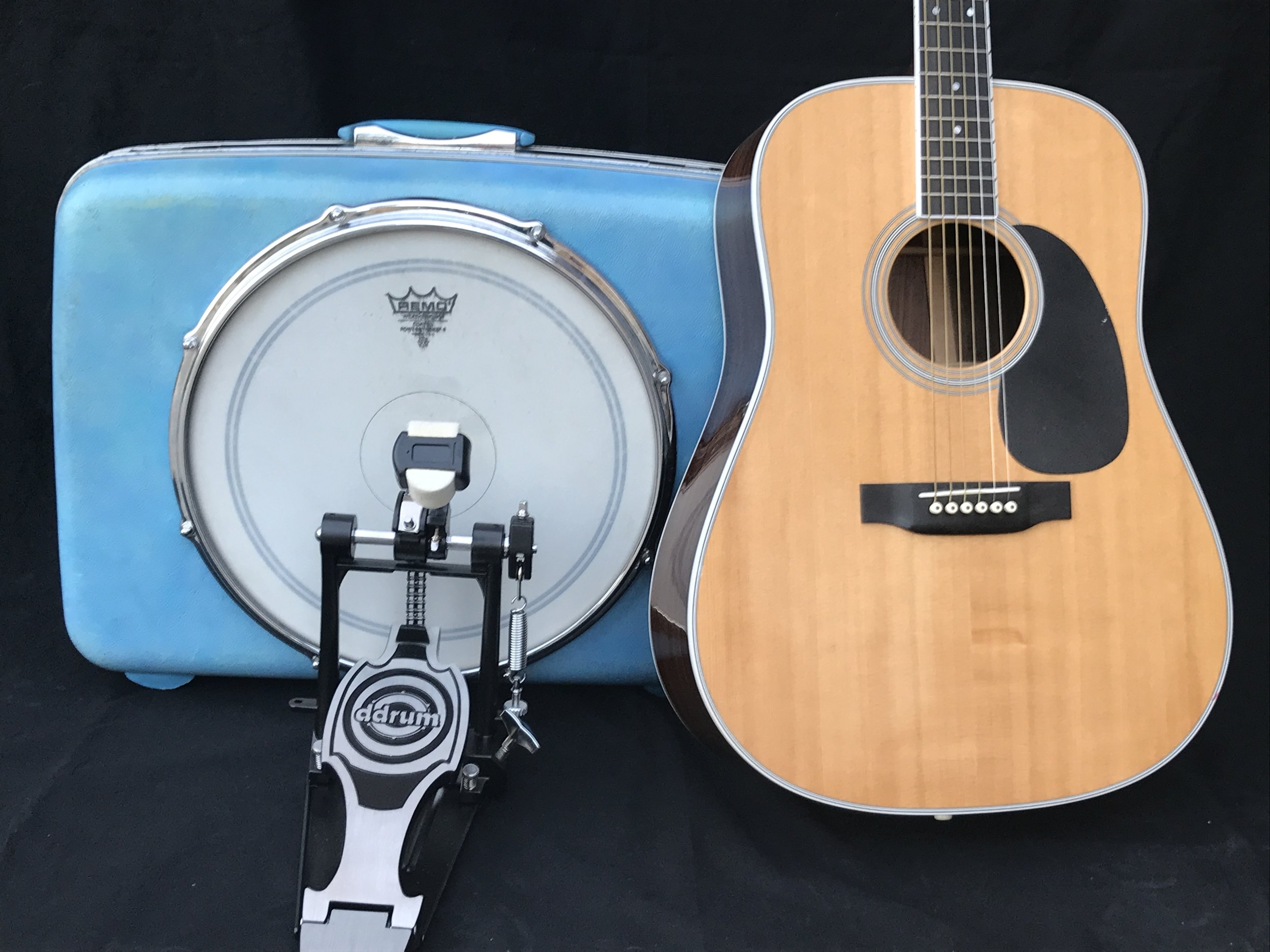 14" samsonite snare
SO GREAT TO WORK! FAST LAST MINUTE SHIPPING AND IT'S A BEAUTY!!!! MY SON LOVED IT! THANK YOU!!
LIZ J. - GEORGIA, DECEMBER 26, 2017